The following post is being brought to you by The Eastman Law Firm – Kansas City Estate Planning Lawyers.
Estate Planning – The Basics
Estate planning is the process of determining how you want your assets disbursed upon your death or incapacitation, who you want to take care of you, who you want to take care of your children, in case you die or are incapacitated.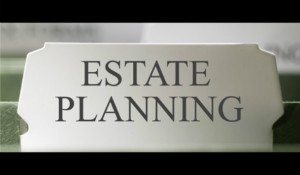 Some of the most basics parts of an estate plan are:
Last Will and Testament
Your last will and testament is a document that most people are familiar with.  This document can provide a variety of different things, but let's keep to the basics.  First, a will needs to be signed by the person creating the document.  Next, you can only make a will if you are competent.  What that means is that you have to be "of age," which typically means age 18 or older.  Also, you have to be fully in control of your mental faculties.  You cannot make a will if you are not able to understand the basics of your surroundings or fully understand what it is that you are doing.
A will can contain provisions that allow your executor to take care of your estate.  Some of the basic provisions include who gets your property.  You can give your property to whomever you want, such as your spouse or children (although it should be noted that most states have provisions that allow a spouse to get certain property – you cannot "disinherit" your spouse without their consent).  Not only can you give your property to whom you want, but you can also control the timing of that distribution.  For example, many people give their property to their children, but wait until the children are of certain age, like 25 or 35.  You can even give a portion to your children at age 25 (like 1/3), then more at age 30 (an additional 1/3) and the rest at age 35.
You can also pass certain property to different children.  Many people make a list of specific property that they want certain people to get, such as a coin collection to one child and the expensive china dishes to another child.
In your will you can also state who you want to take care of your children if you die.
Finally, you can even create charitable gifts in your will.
Revocable Living Trust
Another key estate planning document is a revocable trust. A revocable living trust is a document that takes the place of your last will and testament.  Instead of having to go to court and enforce the terms of your will (known as probate), you instead can skip this process and enforce the terms of your trust without court intervention.  This saves a substantial amount of time and expense in the estate transfer process.
Revocable Trusts are called "revocable" because they can be changed at any time by the Grantor/Trustor.  The grantor is you and you can amend the terms to however it suits your needs.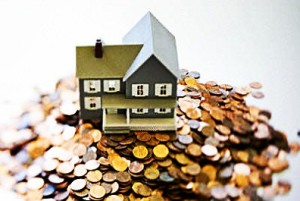 Revocable Trusts are not only flexible, but they can also be a powerful tool in controlling estate taxes.  For persons that may have tax liabilities at death, a revocable trust can be used to double the amount that can be passed tax free (known as a A-B Trust).  Further, a revocable trust is many times combined with other tax planning documents, such as irrevocable trusts, charitable trusts and also life insurance trusts.
Powers of Attorney
The last major building block in an estate plan is a power of attorney.  We draft up both a financial power of attorney and a financial power of attorney.  These documents give someone else the power to act on your behalf.  Further, we make them "durable" which means that they continue to be effective even if you are no longer capable to make your own decisions.
Conclusion
There are a variety of tools that you can use in your estate plan, including a last will and testament, a revocable living trust and powers of attorney.  These tools allow you to choose who gets your assets and the timing of those distributions.  Further, you can choose who looks after your children when you are gone as well as who takes care of you as well.